Upcoming Events
2013 - The Crawling Dead Pub Crawl
Dead yourself on all fours!
Where:

Downtown Orlando

When:

Saturday, April 6th, 2013

6:30 PM:

Zombification Pre-Party @Slingapours

8:00 PM:

Wai Tiki Lounge & Hooch

9:15 PM:

Lattitudes/Big Belly/Chillers

10:30 PM:

Native

11:45 PM:

One Eyed Jacks/Loaded Hog/Wall St Cantina

Share:
Saturday, April 6th, 2013
The Crawling Dead Pub Crawl
Pre-paid sales are now closed but you can still purchase zombifications and tickets at the door of Slingapours at 6:30pm April 6th…

Zombification packages include admission to the crawl.
We are hiring the best professional Zombification artists from AEO Studios to make you as Hollywood Big Screen dead as you could ever be!  This is no dying matter crawlers, you can choose from any of 3 different stages of Zombification.  But, you better order fast because we are severely limited on the number of people we can zombify for the crawl.
Stage 1 Full Face Airbrush Zombification AND PUB CRAWL
$30 before 3/28 – $42 after – $55 day of event (If available) – This 15 minute Zombification treatment is all airbrushed paint to deepen your crevices, add blood drool, and pale your skin to undead proportions. 
Pictures are samples for style reference only. Actual make-ups vary by artist and "victim".
---
Stage 2 Full Face 3 Demential Airbrush Zombification AND PUB CRAWL
$40 before 3/28 – $57 after – $70 day of event (if available) – This 25 minute Zombification treatment includes some 3 Demential liquid latex and 3D Geleton or wax to create realistic wounds and torn flesh as well as all the airbrushed paint features of the Stage 1 Zombification. 
Pictures are samples for style reference only. Actual make-ups vary by artist and "victim".
---
RIP Stage 3 Full Face W/prosthetics Airbrush Zombification AND PUB CRAWL
$80 before 3/28 – $112 after  - Unlikely to be available day of event $155 (if available)  - This 60 minute Zombification treatment is for RIP's only and is extremely limited.  Lose a jaw, half your skull, or dangle an eye out of socket and be Zombified like no other zombie can be!  This will be a very custom look and no one will have the same prosthetic as you! 
Pictures are samples for style reference only. Actual make-ups vary by artist and "victim".
---
The Crawling Dead will become Resident Evil in Downtown Orlando and 28 hours Later World War Z will have begun…whether I am Legend or not this pub crawl is destined to be legendary!
Dead yourself, or let us Zombify you at our first ever Zombification Pre-Party!
If you want to Dead yourself or be a survivor tickets for just the crawl have not changed
$10.00 in advance on or before 3/27
$12.00 in advance between 3/28 & 4/6
$15.00 cash only at the door of the first venue
But if you want to be on the crawl and be Zombified by a pro make up artist by buying one of our packages above.
Plenty of room for the living!
Become your favorite survivor for the deadliest experience on all fours yet!  We will swarm the streets of Downtown Orlando and fill 4 of Orlando's finest venues with the undead so you survivors can rescue Orlando from the biggest zombie apocalypse North of Miami!
Tweet this event: #crawlingdead
Tweet us: @orlandopubcrawl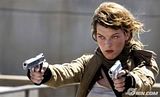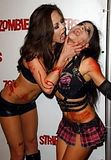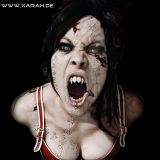 With your ticket you'll receive the following 
Admission to all 4 venues
4 Complimentary Miller Lites *or* Bacardi Cocktails
$2 Miller Lites and $3 Bacardi Cocktails
Zombification packages include all the above items plus chosen stage of Zombification
Pay in advance, save money and guarantee your admission by ordering online.
---
Online payment is non-refundable, non transferable, and you must present your receipt and/or verify with the cashier at the door your name (State ID or DL only) and email address the night of the event. Online PRE-SALE will close the day of the event to assure enough processing time of your purchase. Order your ticket early!
You must be 21 with a valid government ID to crawl!!!
Always designate a driver so you can keep on crawling!!!