Upcoming Events
2013 - St Practice Day Pub Crawl
Practice makes Perfect!
Where:

Downtown Orlando

When:

Friday, March 15th, 2013

8:00 PM:

Lizzy McCormack's/Lodge/Finnhenry's

9:15 PM:

Hooch

10:30 PM:

Vain

11:45 PM:

Chillers/Big Belly

Share:
Friday, March 15th, 2012
Advance purchases are now closed but you can still buy at the door of Lizzy McKormacks!
$15.00 cash only at the door of the first venue
Don't be fooled by imitations, there is only one Orlando Pub Crawl.  Look for our logo before you buy tickets to any St. Patrick's Day Pub Crawl.
Here's something a little different…what if you could celebrate St. Patrick's Day twice a year?
OPC asks…Why not?
OPC is goin' Green with a twist this year by giving you a St. Patrick's Day practice run before the official St. Patrick's Day.  Grab some green and get lucky on this OPC tradition!  The OPC Lucky Leprechaun's will be crawlin all over downtown Orlando.
With your ticket you'll receive the following at each location
Admission
1 Complimentary Miller Lite *or* 1 Complimentary Bacardi Cocktail
$2 Miller Lites and $3 Bacardi Cocktails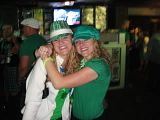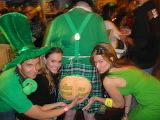 Pay in advance, save money and guarantee your admission by ordering online.
---
Online payment is non-refundable, non transferable, and you must present your receipt and/or verify with the cashier at the door your name (State ID or DL only) and email address the night of the event. Online PRE-SALE will close the day of the event to assure enough processing time of your purchase. Order your ticket early!
You must be 21 with a valid government ID to crawl!!!
Always designate a driver so you can keep on crawling!!!