Upcoming Events
2012 - The Molando.org Mustache Pub Crawl
With great mo comes great responsibility!
Where:

Downtown Orlando

When:

Saturday, Movember 10th, 2012

8:00 PM:

Stagger Inn

9:15 PM:

Chillers

10:30 PM:

Vixen and Vintage

11:45 PM:

Hooch

Share:
Saturday, Movember 10th, 2012
Prepay is now closed but you can still purchase tickets at Stagger Inn at 8PM tonight!
$15.00 at the door the day of the event (CASH ONLY)
Orlando Pub Crawl invites you to celebrate Mo Season and support Men's Health Awareness at The Molando.org Pub Crawl.
What is a Mo you ask? Mo is short for mustache,  the internationally-recognized symbol for man. Molando.org is a local charity dedicated to raising Men's Health Awareness through the proud display and flaunting of mustaches by both men and women alike!
Joining The Molando.org Pub Crawl is simple…grow a mustache, buy a mustache, pencil in a mustache, or borrow a mustache.  Then buy a ticket to the crawl, and enjoy the biggest mustache ride Downtown Orlando's ever seen.
A portion of the proceeds benefit Molando.org, a new, local organization solely dedicated to raising awareness in Central Florida of Men's Health Issues such as Heart Disease, Prostate Cancer, Lung Cancer, Depression and Suicide, Diabetes, and Erectile Dysfunction. To learn more, visit Molando.org.
Your $10, $12, or $15 ticket purchase includes the following:
Admission to 4 venues during the crawl
4 complimentary Miller Lite or Bacardi Cocktails
$3 Bacardi Cocktails and $2 Miller Lites
Tweet us: @Molando
Tweet this event:

#molando
We look forward to seeing you in Movember!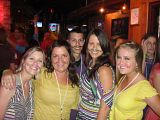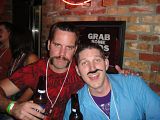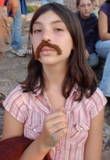 Pay in advance, save money and guarantee your admission by ordering online.
---
Online payment is non-refundable, non transferable, and you must present your receipt and/or verify with the cashier at the door your name (State ID or DL only) and email address the night of the event. Online PRE-SALE will close the day of the event to assure enough processing time of your purchase. Order your ticket early!
You must be 21 with a valid government ID to crawl!!!
Always designate a driver so you can keep on crawling!!!